An ad is a great way to encapsulate information into a tiny bite. Think of it as a tiny cracker with a piece of cheese. It leaves us wanting more. I think the main meal is content marketing: creating useful information for prospective buyers.

Content marketing is about providing something useful. A how to video on hanging up a picture sponsored by Black & Decker is content marketing. A blog post about five things we often forget when staying at a hotel sponsored by Priceline.com is content marketing.

Infomercials aren't always content marketing. They often swing a little too far into the fake-smiles-and-bobbing-head department of gee whiz testimonials. Instead, we're talking about useful information presented in a way that makes the receiver of that information feel they've been given a value.

There are lots of ways to do it for free or cheap. Blogs, video sites, podcasts and social networks are great places to share information and build interest about a product. These can be a great way to measure sentiment, drive awareness, and encourage conversation. Tie this to a marketing funnel and you've got the opportunity to convert people who respond to the information into more qualified leads.

Take a break, have a laugh!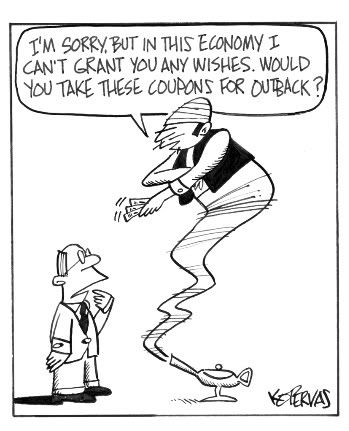 In building your content marketing, think about these traits:
It's brief.

It's easy to share.

It's about the buyer, not our product.

It's useful.

It isn't the sale offer. It's the lead into a marketing funnel.
With this in mind, you have an opportunity to deliver value to your organization for little expense, and with a greater potential positive impression on your marketplace.
Chris Brogan
is a 10-year veteran of using social media and technology to build digital relationships for businesses, organizations, and individuals. Chris speaks, blogs, writes articles, and makes media of all kinds at
[chrisbrogan.com]
, a
blog
in the top 20 of the
Advertising Age Power150
, and in the
top 200
on Technorati.