Have you seen one of these posts in your Facebook or Instagram feed? If so, you are among the roughly 150 million people duped by content placed on the social network by the Russian troll farm known as the Internet Research Agency before and after last year's U.S. presidential election.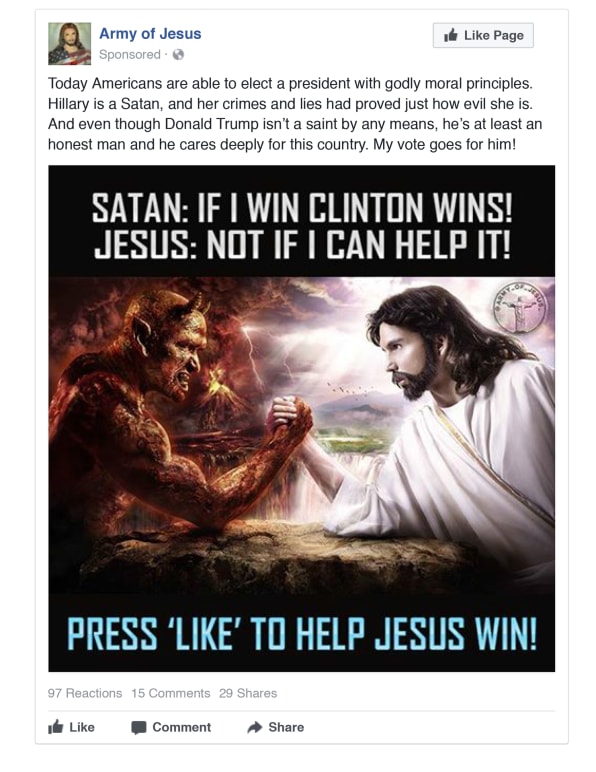 An ad created in October 2016 targeted people aged 18 to 65+ who are interested in Christianity, Jesus, God, Ron Paul and media personalities like Laura Ingraham, Rush Limbaugh, Bill O'Reilly and Mike Savage, among other keywords.
These advertisements—among a cache of more than 3,000 ads and 80,000 organic posts identified by Facebook—were released today at the conclusion of a two-day Congressional Hearing, in the first official curtain-raiser on the kinds of disinformation that spread on the platform before and after last year's elections. Facebook began to disclose the ads to Congress in early October, but had previously said it would not release them publicly. However, a number of the posts have already been identified and published in the media, thanks in part to cached data.